Locate What You Need, When You Need It.
Save time and mitigate risk with Xemelgo's real-time RFID asset tracking solution.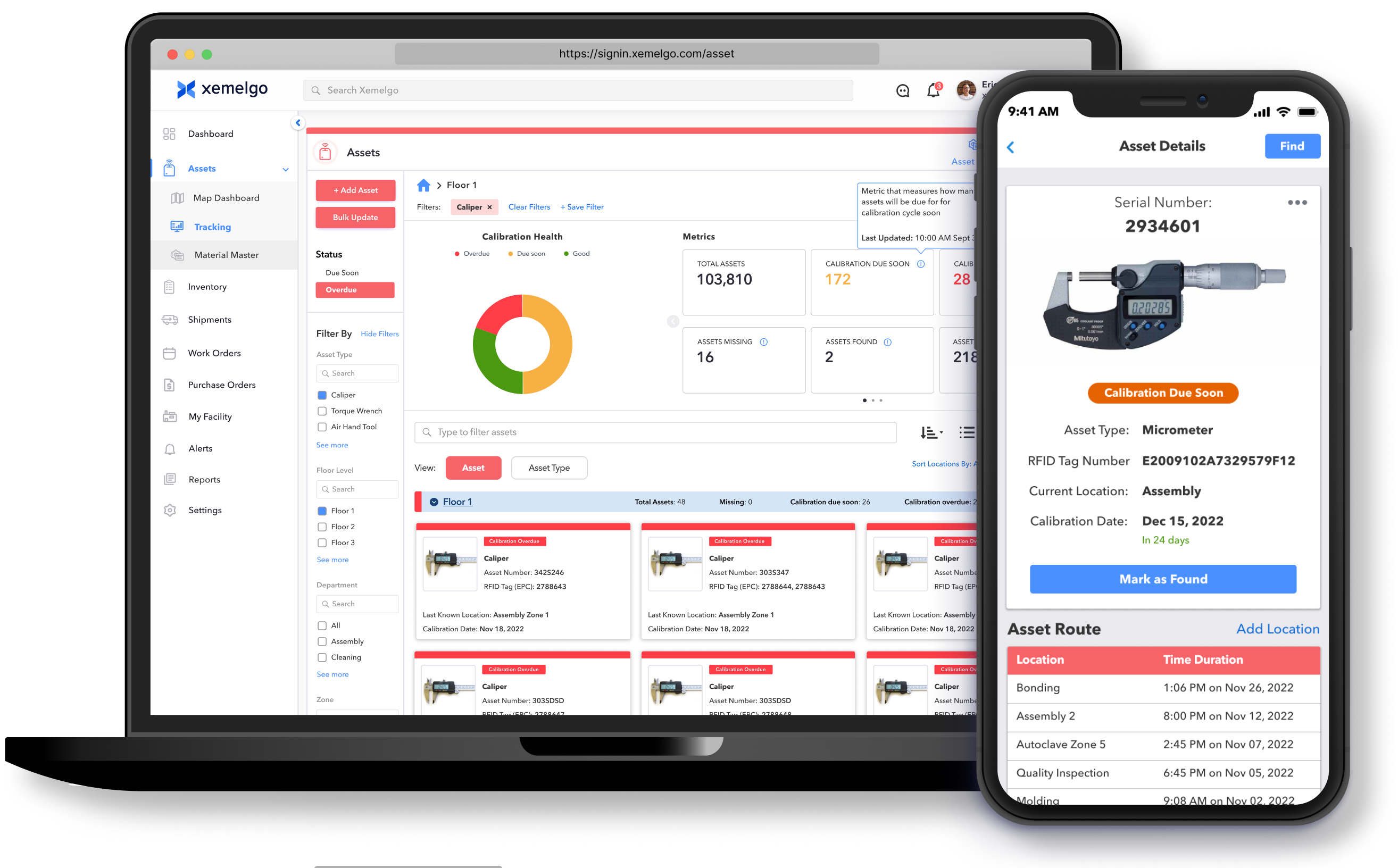 We make it easy to track anything and everything
Xemelgo helps customers manage all types of assets - even in heavily regulated industries.
Easily track assets from calibrated inspection equipment to production tooling, lab equipment, maintenance tools, IT assets, blueprints, bins, and much more.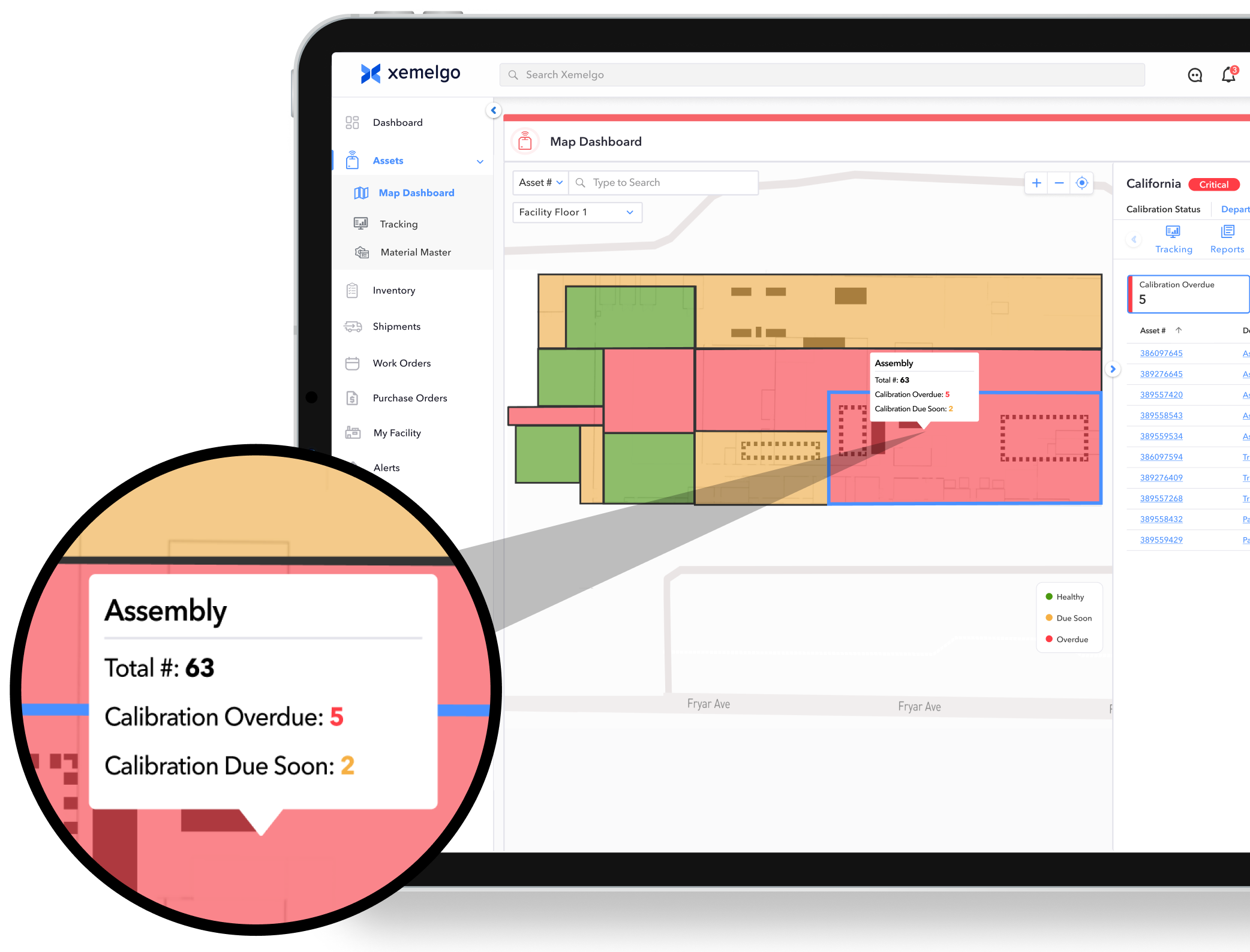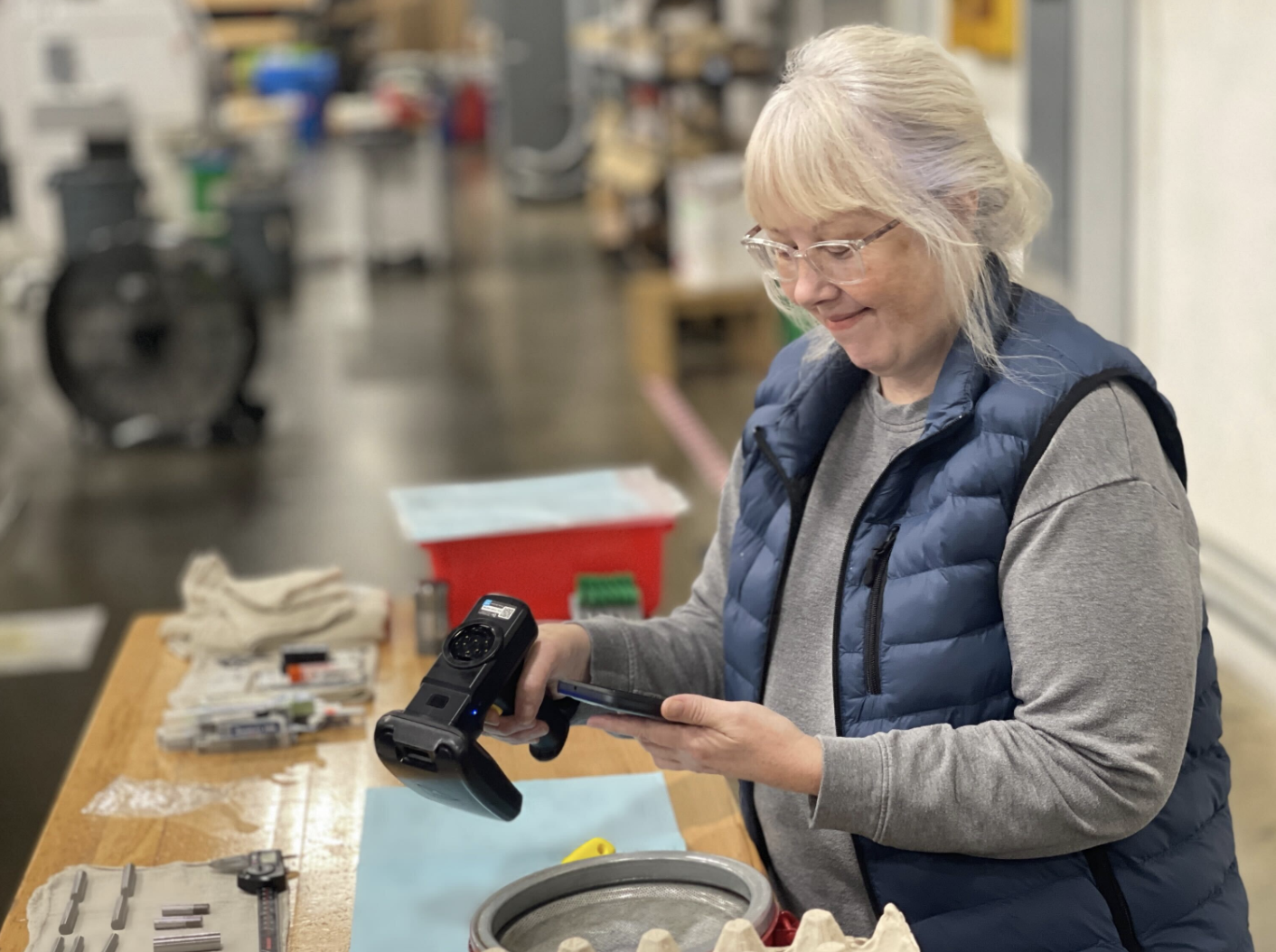 Turnkey asset management solutions
Xemelgo's award-winning software and industry-leading partners deliver end-to-end solutions without the pain of a complicated science project.
Xemelgo provides a wide range of tracking technologies to ensure the optimal price-performance sweet spot is achieved for your application. From barcodes to QR-codes, OCR, RFID, and beyond, Xemelgo has you and your assets covered.
Double-digit ROI is just the beginning…
Maximize Productivity
Low-cost RFID tags make every asset in your facility easy to search and find using a handheld scanner, saving hours of searching each week.
Eliminate Audit Risk
Manage asset expiration and calibration schedules with ease. Be alerted to important dates as they approach and get notified immediately if expired assets are on your production floor.
Track in Real-Time
Never misplace an asset again with sensor-based tracking that shows you where any item is at any time. Pinpoint the exact location with a handheld RFID scanner.
Prevent Loss
Assets and tools tend to walk in facilities of all sizes. Be alerted when assets go missing or leave their home base.
Intuitive User Experience
Xemelgo's Asset Management solution was co-developed with manufacturers to be easy to use on the factory floor. Training manual not required.
Highly Scalable
Xemelgo's cloud-based solutions architecture is built for scale to manage everything from a few dozen assets to tens of thousands.
FREE XEMELGO RESOURCE
Centrix saved time and eliminated compliance risk
"The confidence that I have now in going into my AS9100 audit is amazing. I don't have to worry about calibration, Xemelgo is going to be right there with me."
— Dawn Fechtel, Director of Quality @ Centrix Inc.
Frequently Asked Questions
Learn More About our Asset Tracking Solution